Aircrest Motel
---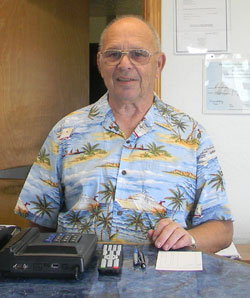 Aircrest Motel Port Angeles History
The Aircrest Motel first opened for business in the early 1960s and has been in continuous operation from that date.
The Owners & Managers
My name is Larry McConnell and I have owned and operated the Aircrest Motel since 1988.
I attended High School in Silverdale Washington and was raised in the Hood Canal area. After graduation, I like many young me went into the Military. I went to Alaska and worked on the Radar Stations both BMEWS and DEWLINE in Alaska and the Ice Cap of Greenland.

After the approval of the Trans Alaska Pipeline I went to work as a Buyer for Bechtel Corp. Nearing the end of the project it was time to move on again and this time to the Arabian desert and was employed by a contractor for ARAMCO.
While working in Saudi Arabia I made my home in Thailand to which I returned every 4 months.

Then, back to the US in 1988 I purchased the Aircrest Motel and have been operating it every since.

My passion when time permits is to travel back to Thailand and see other parts of the world.